SMARTROOF® is introduced in India by Intermark Associates Pvt. Ltd., the Design Resource company based in New Delhi, India.
Incorporated in February 2002, Intermark has evolved from being a high-end customized Fiber Optic lighting and LED lighting solution provider into a multi- division corporate, offering specialist systems that are the best in the industry
Intermark has partnered with reputed international and national companies to enhance service offerings in its chosen line of businesses:
Authorised distributors of Palmiye - Retractable Pergolas, Bioclimatic Pergolas, Glass Systems & Awning Systems.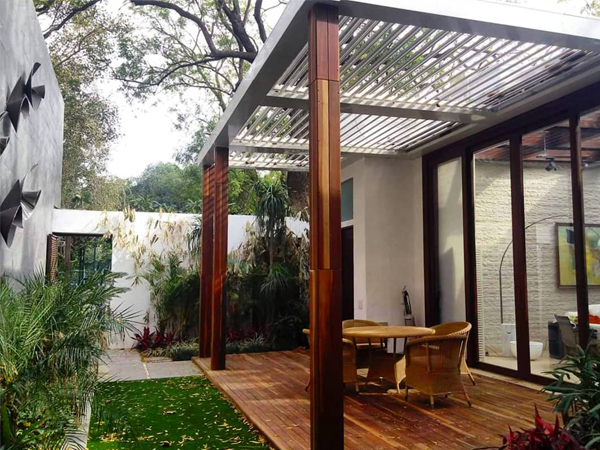 The common thread in the product portfolio is our close and constant interaction with the leading architects, interior designers, project consultants and real estate developers. We advise and assist our customers in taking informed decisions that meet their needs at optimal investment.
Our ability to offer customized turnkey solutions is our major strength.
We are proud to be associated with Palmiye Turkey, the world leaders in openable roofing system. SMARTROOF® is backed with ongoing innovations and total customer support when required.
Our Clients